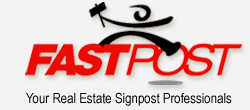 Fastpost Terms and Conditions

Thank you for visiting Fastpost.com. Fastpost LLC will be referred further in this document as "we", "us", or "our". Customers, Agents, or any user of our services will be referred to as "customer" or "you". These Terms and Conditions are effective for all products and services that are offered by Fastpost LLC, including Fastpost.com.

This Terms and Conditions document is a general agreement between Fastpost LLC and users of our website, products, or services. By using our website, products, or services you are agreeing to the Terms and Conditions detailed here. Please review the Terms and Conditions specified here before you use our website, products, or services. If you do not agree to or accept our Terms and Conditions, please do not use our website, products, or services. The Terms and Conditions explained here can be subject to change without prior notice and solely at our discretion based on emerging technologies, business practices, and customer needs. Customers understand they have the responsibility to check for any changes in the Terms and Conditions periodically and at time of each order.

Indemnification

You shall indemnify, defend, and hold us, our officers, employees, and contractors harmless from and against any and all claims, losses, damages, liabilities, judgments, and fees and expenses related thereto (including attorneys' fees), arising out of, based upon, or resulting from, any breach or violation by you of our Terms and Conditions or any use by you of our website, products, and services. We reserve the right, at our own expense, to assume the exclusive defense and control of any matter otherwise subject to indemnification by you. In no event, however, shall you settle or otherwise dispose of any such matter without our prior written consent.

Disclaimers and Liabilities

Although we believe that our website, products, and services are reliable and fully available, we make no guarantees with respect to any content on the website, or our products or services. Consequently our website, content of the website, products, and services are provided "As Is" and we hereby disclaim all warranties and conditions with regard to our website, products, and services. Further we do not warrant, guarantee, or make any representations regarding the use of or the results of the use of our website, products, or services in terms of correctness, accuracy, reliability, or otherwise and do not warrant that the operation of the website, products, or services, will be uninterrupted, or error free. We expressly disclaim any warranties not stated herein. To the maximum extent permitted by applicable law, in no event shall we be held liable for any damages (including any special, direct, indirect, incidental, exemplary, or consequential damages, expenses, lost profits, lost savings, business interruption, lost business information, or any other damages arising out of the use or inability to use our website, products, or services) even if we have been advised of the possibility of such damages. You acknowledge that the applicable fees and prices reflect this allocation of risk.

Modifications to the Website, Products, or Services

We reserve the sole right, for any reason, with or without notice to (i) terminate, change, suspend, or discontinue any aspect of our website, product, or service or in its entirety including features and hours of operation and availability, and (ii) impose limits on certain or all features of our website, products, and services, or restrict your access to a part or all of our website, products, and services. All or part of our website, products, or services can be subject to change with or without prior notice and solely at our discretion based on emerging technologies, business practices, and customer needs.

Refusal of Service

We hold the sole right to be the arbiter of what is and what is not a violation of our Terms and Conditions. We reserve the right to refuse service to, or terminate the Order of any user, for any reason, at our sole discretion. We also reserve the right at our sole discretion to require proof that you are authorized to distribute the content developed using our website, products, or services.


Broker/Agent Responsibilities

Provide accurate information for all new orders including requested time, accurate address, and cross street, requested agent and agent signage.

Check with HOA (if applicable) to ensure signposts are allowed. If standard signposts are not allowed, Fastpost has other options including smaller condo style posts.

Verify with property owner for all requested signage being placed on that owner's property. This includes the primary listing and any other locations like secondary post locations. For example, directional signposts or multiple signposts for larger properties.

If agent marks the requested signpost installation location with a flag or other marking item and an underground utility is struck by installation stake or digging, agent is responsible for repairing damage to underground items.

If Fastpost installs signage and location that was not marked by agent or brokerage, then Fastpost will be responsible for repairing any underground utilities such as sprinklers or water mains.

Agent/Brokerage agree to reimburse Fastpost for any lost, missing, or damaged items that belong to Fastpost if lost while at listing or requested install location ordered by agent/brokerage.

Fastpost employees are the only individuals allowed to install or remove our signposts due to safety and liability issues. We ask that you inform your clients of the policy before placing an order.

Agent agrees that all installation orders placed on our website (Fastpost.com) are subject to current Fastpost pricing. This includes but is not limited to renewal fees, custom rider manufacturing fees, brochure box, and missing/damaged/stolen Signposts.

Any fees incurred after the initial installation will be applied to a valid credit card on file. This includes renewal, missing or damaged signpost fees, listing visit, out of area, custom rider, and brochure box fees.

Customer agrees to promptly issue a "Removal Request" for any listing that is no longer active. Customer agrees that Fastpost reserves the right to immediately remove any Fastpost equipment from an inactive listing or to charge customer's credit card for any lost, damaged, or stolen equipment.

Fastpost Responsibilities

Install or remove signpost at the location requested by the Agent.

Online installation, removal, and revisit orders placed by 3pm are generally completed by the end of the "Next Business Day" for that geographic location (excluding State and/or Federal Holidays). Please check with your local Fastpost location for their normal days, business operation and holiday schedule.

Will not be responsible for any damage to sprinklers or underground utilities without an opportunity to inspect any claimed damage. Please call us immediately if one of our signposts has caused damage to any underground utility and that was installed by Fastpost. We generally have someone able to fix the problem (if we are at fault) within 24 to 48 hours or sooner. Water mains are obviously a higher priority than an irrigation drip line and we also take that into account.

Will take responsibility for any lost or damaged signs owned by Broker/Agents while stored at the Fastpost facility and while in the possession of our installers. However, we will not be responsible for the loss of any Broker/Agents signposts or signpost accessories after installation.


Copyright © 2023 All Rights Reserved.